Wednesday, May 26
Circle of Friends, our special group where everyone is a star, splashed into a big beautiful pool for the last social event before going on summer vacation. A few loafers sat in the hot tub. A few persons played cards, some threw balls, many just hung out to visit, some splashed water on bystanders. I was a target, so I carried a towel to dry my electric wheelchair. Robert stayed clear so his chair wouldn't drown. Every one in and out of the water squirmed through the Macarena over and over. About sixty people created masterpiece hot dogs swimming in chili and onions and everything gooey. There were homemade brownies and ice cream with delicious trimmings, even cake. No one went away skinny.
Then it started to rain!
Not to fear getting wet, eh? We dripped over to our closing prayer circle under cover of the patio. The sacred flow was evident as everyone spoke love and said the "That's Awesome" chorus of thanks for hosts. A left over towel and watch will eventually find the right home. A great Amen for a year of spectacular fun, learning, spiritual growth, new boy friends and girl friends, questions and more questions.
This group of adults and teens is very precious to our church, and they bring many gifts to us.
Circle of Friends Sunday School will meet all summer, but the Wednesday night programs begin again in September.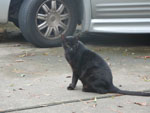 .
Cheerio,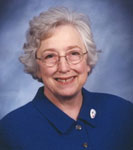 Naomi Mitchum